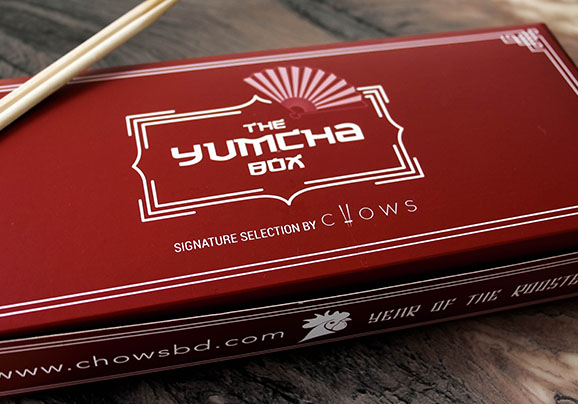 T

ry Our
Yumcha Box
✻
Try out delicious contemporary Cantonese flavor with a Chows twist!
Priced at BDT 550, the box includes:
1 piece of Prawn Har Gow.
1 Piece of Beef and Chive Sui Mai.
1 Piece of Chicken Sui Mai.
1 Piece of Vegetable Dumpling.
Mixed vegetable rice.
Chicken/Beef with Xo sauce / Prawn with red chili sauce.
Call 01730644444 for more information